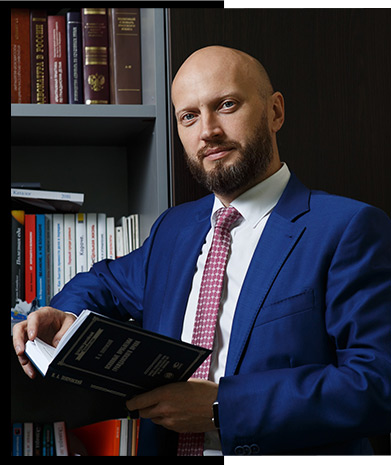 Dmitry Dontsov

Our company is a team of high qualified specialists and experts with long-standing reputation. Thanks to teamwork and a comprehensive vision of situation, we strive to prevent potential risks and help our clients avoid legal problems. Our priority is our client interest protection.
Dmitry Dontsov & Partners specializes in solving complex issues in various areas of law, including disputes arising in the field of business, arbitration, tax audits, bankruptcy, criminal proceeding.
Our goal is legal support for our clients and minimise consequences of their legal problems …
We constantly improve our professional level, attend seminars, courses, participate in conferences IBA and trainings both in Russia and abroad.
Our unshakable values are confidentially and reputation. We guarantee a high level of engagement with our clients, competence, responsibility, avoidance of conflict of interests and openness for the Client.
Our services are based on respect for our clients.